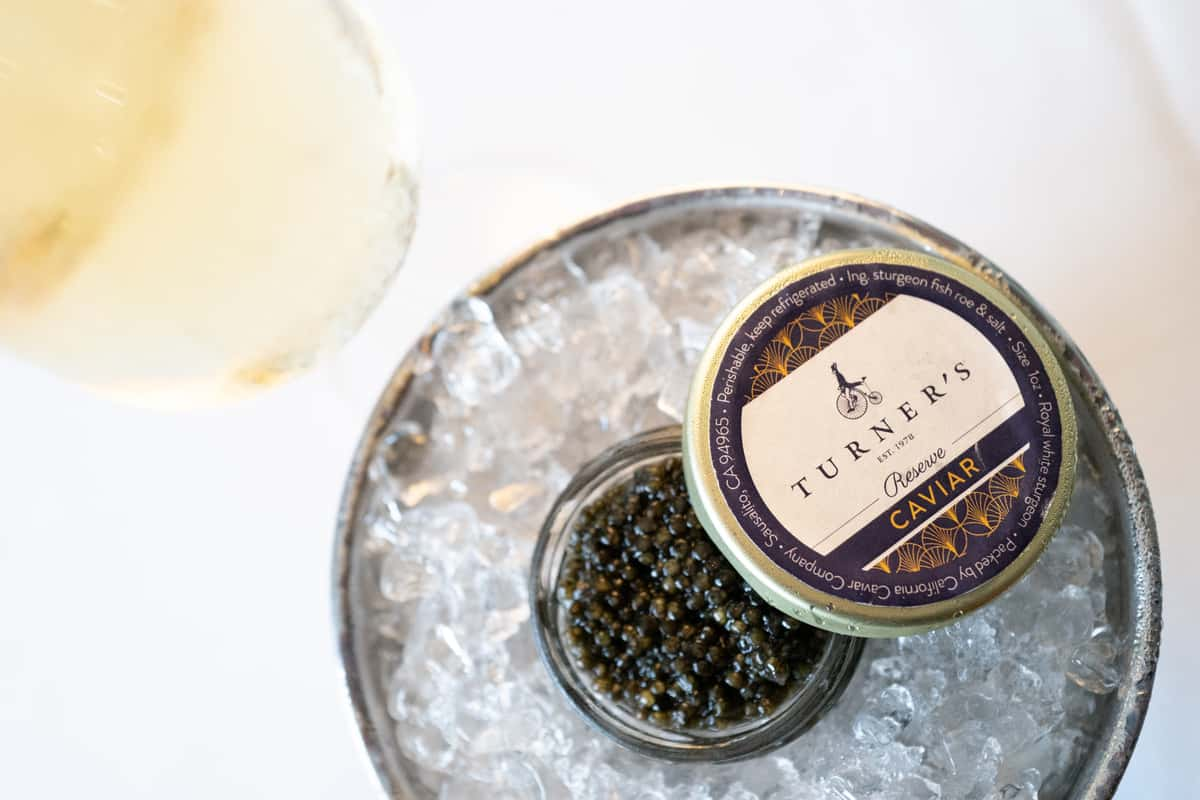 caviar
Turner's After Dark: A 6-Course Wine & Caviar Pairing Dinner
SUNDAY, JULY 18TH | 5:30PM
In honor of National Caviar Day, join us for an exclusive dining experience celebrating to celebrate the rollout of Turner's custom reserve Royal White Sturgeon caviar. Personally harvested by Berg Hospitality Group Founder Benjamin Berg at a farm in Idaho, learn more about the sustainable process here.
Curated by Turner's Chef de Cuisine, Jose Valencia, guests will enjoy a lavish, 6-course caviar and wine pairing dinner with live piano music by Barry Sames and a special take-home gift. (View the menu listed below!) A cocktail reception will begin at 5:30pm and the seated dinner will begin at 6pm. The dinner is $395 per person, but excludes tax, gratuity and any additional alcoholic beverages. There is only one seating so space is limited to 40 guests.
First Course
Caviar & Eggs
Soft Scrambled Eggs in Egg Shell w/ Caviar & Sabayon
Second Course
Pancakes & Caviar
Buckwheat Bellini w/ Salmon Gravlax, Caviar & Micro Dill
Third Course
Potatoes & Caviar
Potato & Leek Vichyssoise w/ Caviar & Burrata
Fourth Course
Egg Salad & Caviar
Creamy Lobster Salad w/ Fava Bean Purée & Caviar Mascarpone Dressing
Fifth Course
Caviar & Turf
Kobe Beef w/ Caviar, Abalone Mushroom Tart & Cauliflower Purée
Sixth Course
Custard & Caviar
Vanilla Flan w/ Fruit Caviar


Reservations are required. A 48-hour cancellation notice is required. If your reservation is canceled within less than 48 hours, a cancellation fee of $150 per person will be charged.