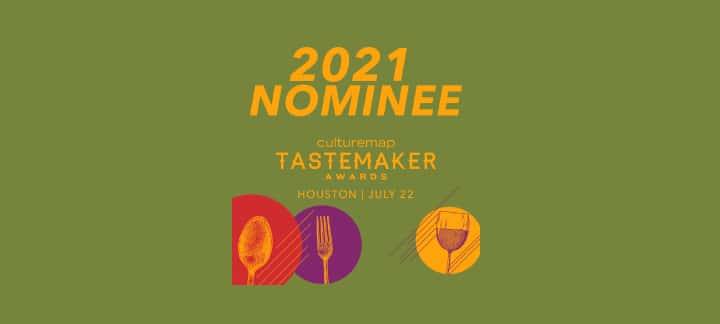 tastemaker
2021 CultureMap Tastemaker Awards - Best New Restaurant Nominee
We are so excited to announce our "Best New Restaurant" nomination at the 2021 CultureMap Tastemaker Awards. Thank you to CultureMap Houston and Eric Sandler for this honor. Congratulations to our fellow nominees (link) – a list full of outstanding and well-deserving restaurants and chefs!
We also have to thank our amazing guests who have made our first year open one for the books! From opening for only seven days to being shut down and then reopening with limited capacity and so on, your continued support is what got us through it. We truly are so appreciative of you.
CultureMap is now selling tickets to the main event on Thursday, July 22nd where the winners will be announced. Turner's will be one of the participating restaurants, so we ask you to please celebrate with us along with the rest of the nominees! Learn more and purchase your tickets below!